Best Peel-and-Stick Products: Window Privacy Film & Tile Decals, Functional and Fun
THE BEST PEEL-and-STICK WINDOW PRIVACY FILM & TILE DECALS ARE FUNCTIONAL & FUN!
We need more FUN products for our homes! There are plenty of accessories and patterns and colors that look good and bring us a warm and fuzzy feelings when we see them in our homes, but few items are as functional and provide as much interactive enjoyment and, dare I say FUN, as those of the peel-and-stick variety!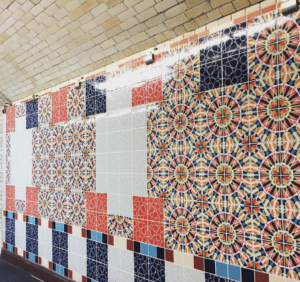 Window privacy film and tile decals are 2 of the best sticky-backed morsels of entertainment. They act as little jewels we can mount around our homes to sparkle as reflections of personal taste. Their glory is our glory and their power is quite underestimated.
Easy answer: they're stickers! We've all grown up with stickers, we know how to use them, where to put them—nearly anywhere, and how to dispose of them when we're through—no tag sale necessary. They weigh nothing but they pack a heavy-weight visual punch. Window privacy film and tile decals are simply adult versions of a childhood favorite.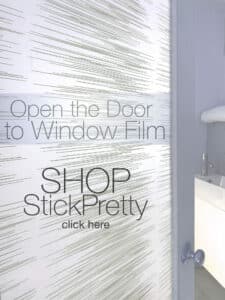 Window privacy film stops unwanted eyes from peering inside our homes, it cuts down on harsh sunlight, and it prevents us from having to deal with fussy fussy blinds, curtains, and shades. It does all of that with ease via a pretty patterned surface that enhances your visual space.
And those tile decals, well, they sing their own song of style as well… perfectly edged stick-on squares that do the work of carpenters, tilers, and interior designers by turning past bathroom and kitchen decisions into a fresh feast for the eyes.
Useful is As Useful Does
The idea of putting window privacy film on a window might be a new one for many of you… so let's think of it this way—you pick a pattern you love, you receive and unfurl the roll of film to reveal that lovely surface design you chose, and then you apply it to a window to cover an unsightly view to the neighbor's house or the prevent prying eyes from a nearby sidewalk.
Useful is as useful does and when you use privacy window film you solve a very real privacy/aesthetic problem with an easy application of a material you've been working with your whole life, peel-and-stick. It couldn't be simpler, more efficient, more budget friendly or yes, you guessed it, more fun!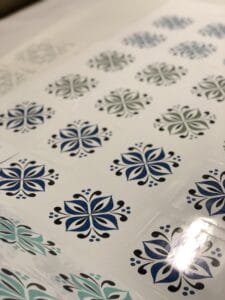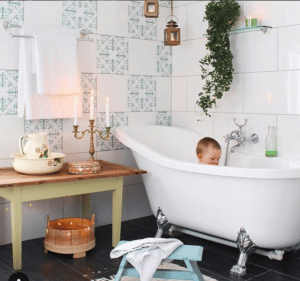 And tile decals? You ask. What are those all about and how on earth would they 'spark joy'? I'll give you 3 of the many ways: Let's begin with the undisputed fact that they can and will save you upwards of $10K by installing them rather than venturing down the road of removing old tile!! A money-saver is about the most useful an item in the home can be. And then add that they're as versatile as paper dolls and nearly as easy to change, and conclude with the notion that they have the power to make you smile each time you see the perfect design you chose to cover those mint green 50s tiles.
Taking Advantage of the Fun Factor
Tile decals can be applied while sipping wine or making a game of it with your child—'honey, you spray the tile with water, no, no, not me, ha ha, no, no not the dog, ok, yes, there the tub you've got it…' then together you peel the stickers off the backing, and you use your credit card to apply them to the tile as your older kids grab your other credit cards from your wallet. Fun for the whole family! It may not keep your kids entertained for hours but it's a safe way to invite them into the decorating process!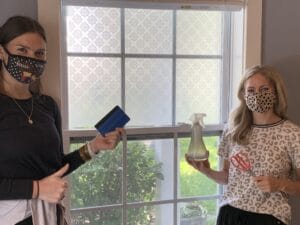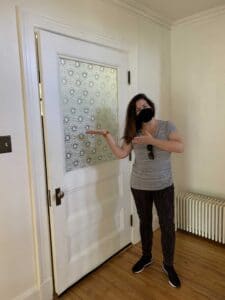 Applying window privacy film with a buddy is definitely an enjoyable hour, it's Teamwork at its finest. Two people involved in the simply act of placing a very large sticker on a smooth glass surface is as non-taxing as it is instantly gratifying. There's a whole heap of potential satisfaction and achievement wrapped up in a single roll of window film, which also happens to be the absolute budget friendliest window covering on the market.
Ultimately, there's no straighter path to an effective kitchen or bath makeover using tile decals and there's no simpler more modern window covering than privacy window film. Neither could be more useful nor bring more of a sense of accomplishment when applied. And, bonus: no hammers, nails, power tools, extra expenses, construction dust, or dirty work boots required! Now what's more fun than a clean house?